"I Shall Create"
with Chicago-based artists Toufic El Rassi, Coya Paz, and Dan S. Wang
Tuesday, October 14, 6:00-8:00 pm
Hyde Park Art Center
5020 South Cornell Avenue
Chicago
From the TimeOut Chicago listing:
Description
AREA Chicago editor Daniel Tucker moderates this panel with Toufic El Rassi, an artist and graphic novelist; Teatro Luna cofounder Coya Paz; and Dan S. Wang, cofounder of Mess Hall. The speakers will discuss their work and the role of the arts in social and political change. Reservations are recommended. For more information, call 312-422-5580 or visit prairie.org/publicsquare.
This program is free and open to the public. Reservations are recommended
and can be made online, by e-mail at [email protected], or at 312.422.5580.
Join us this evening to explore the intersection of art and struggle with
three amazing Chicago artists: Toufic El Rassi, Coya Paz, and Dan S. Wang.
In a conversation moderated by Daniel Tucker, editor of AREA Chicago, these artists will discuss their creative work and how to use the arts to
create and imagine a more just world.
Using the graphic novel as his medium, Lebanon-born
Toufic El Rassi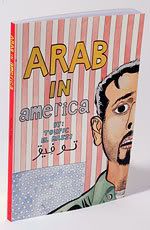 chronicles his experience growing up Arab in America with his recently released book Arab in America.
co-founder of Teatro Luna (Chicago's all-Latina theater company), believes in making performance that makes people laugh, think and cry all in the same show.

Dan S. Wang
is an independent artist and writer who co-founded the experimental cultural space Mess Hall, coordinates HPAC's Talking Points series, and designed the Looking for Democracy postcard.
Daniel Tucker, a Chicago organizer who focuses primarily on urban places and space, writes and lectures about the intersections of art, politics and social movements.
They will also celebrate the "Looking for Democracy Postcard Project" on
display at Hyde Park Art Center, featuring burning questions of the day,
submitted by community members.
This program is co-sponsored by The Public Square, Neighborhood Writing
Alliance, dropping knowledge international, Egan Urban Center at DePaul
University and Hyde Park Art Center. Thank you to the Civic Knowledge
Project for their support in making this program possible.
Boy Breaking Glass
by Gwendolyn Brooks

Whose broken window is a cry of art
(success, that winks aware
as elegance, as a treasonable faith)
is raw: is sonic: is old-eyed première.
Our beautiful flaw and terrible ornament.
Our barbarous and metal little man.

"I shall create! If not a note, a hole.
If not an overture, a desecration."

Full of pepper and light
and Salt and night and cargoes.

"Don't go down the plank
if you see there's no extension.
Each to his grief, each to
his loneliness and fidgety revenge.
Nobody knew where I was and now I am no longer there."

The only sanity is a cup of tea.
The music is in minors.

Each one other
is having different weather.

"It was you, it was you who threw away my name!
And this is everything I have for me."

Who has not Congress, lobster, love, luau,
the Regency Room, the Statue of Liberty,
runs. A sloppy amalgamation.
A mistake.
A cliff.
A hymn, a snare, and an exceeding sun.